President Xi Jinping of China Meets Paul Biya of Cameroon
Xi Jinping made the remarks while meeting with visiting Cameroon President Paul Biya at the Great Hall of the People in Beijing. Xi said China and Africa have strengthened friendships and enhanced cooperation in past decades, and the two sides are part of a community of shared future and common interests.

Biya is the first foreign head of state to visit China since Xi Jinping was re-elected president last week.
Witnessed by the two leaders, China and Cameroon signed a number of cooperation documents covering such areas as economic and technological cooperation, human resources, infrastructure construction and production capacity.
Xi Jinping said the two countries have supported each other on issues related to core interests since the establishment of diplomatic relations 47 years ago.
The two countries should maintain high-level exchanges and continue supporting each other on issues related to their shared major concerns.
China supports Cameroon as it selects its development path independently, Xi said, adding that the two countries should expand trade and enhance cooperation in key areas.
China supports Cameroon's accelerated urbanization and encouraged Chinese enterprises to invest in Cameroon, Xi added. The president said China would like to enhance peace and security cooperation with Cameroon and safeguard the common interests of developing countries in Africa.
He said China invites Cameroon to participate in the Belt and Road Initiative. He called for joint efforts with Cameroon to build a new type of international relationship and to build a community of shared future for humankind.
Calling Biya an old friend of the Chinese people, Xi said he appreciated the Cameroonian leader's efforts to develop relations with China.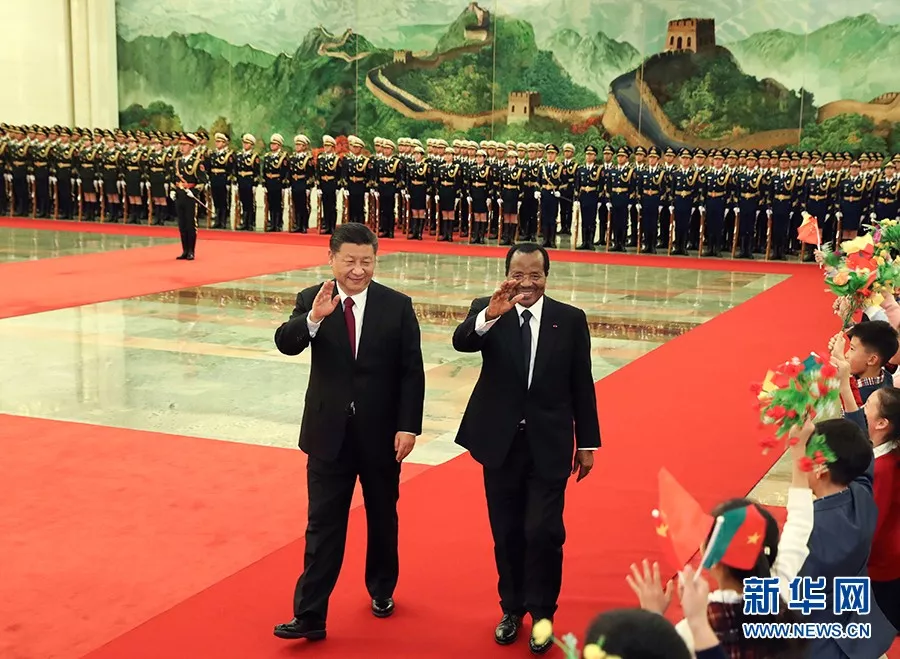 China would like to deepen cooperation with Cameroon, pushing relations to a higher level and bringing more benefits to the people of both sides, Xi said.
On behalf of Cameroon's government and people, Biya congratulated Xi on his re-election.
The Cameroon-China relationship, built on the basis of mutual respect, has stood the test of time, he said.
The African leader said China's help has promoted the economic and social development of Cameroon and brought benefits to its people. Noting that Cameroon is dedicated to the development of Cameroon-China strategic cooperation, he welcomed Chinese investment to promote the development of industry, agriculture, energy, transportation, housing and new technology.
Cameroon appreciates the Belt and Road Initiative and would like to enhance cooperation with China under the framework of the China-Africa Cooperation Forum, he said.

Cameroon supports the one-China policy, he said, adding that both Cameroon and China uphold the principle of respecting the sovereignty of other countries and not interfering in the domestic issues of other nations.
Before their talks, Xi hosted a ceremony to welcome Biya. As the first foreign state leader to visit China since President Xi being reelected,Biya shows great aspiration and determination for future further collaboration with sincerity .Cameroon ,known for strength of football ,positions itself to footing ahead to push forward traditional friendship and enhancing mutual communication and beneficial connectivity from the Belt and Road Initiative to economic forums held before.There is broad prospect for both sides from the panoramic view of society ,economy ,technology ,culture ,education and sports.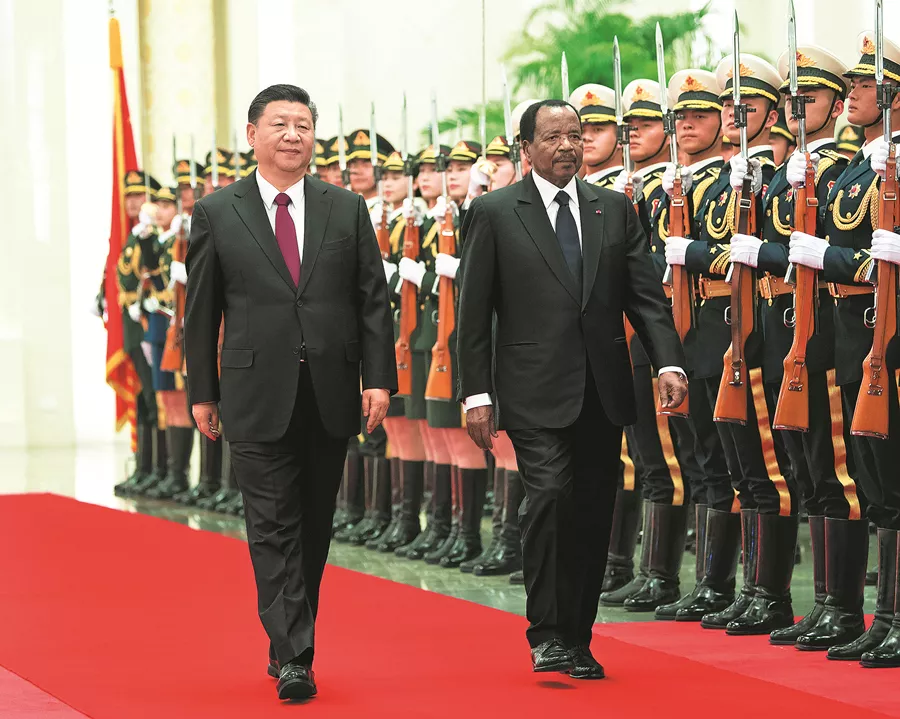 China and Cameroon have established diplomatic relations for 47 years. Time is a witness to their friendship. The two heads of state agreed to promote relations to a higher level. They respect and treat each other all the time. I hope they can keep the close human communication,which promotes friendly development between the two sides.